The Regional Economic Studies Institute (RESI) at Towson University is the source for the latest data and analysis on Maryland's economy. Each month, RESI Chief Economist Dr. Daraius Irani provides an analysis of the latest Maryland unemployment numbers. His analysis ensures business leaders have key information needed to determine how Maryland's economic status impacts their organization. RESI on the Economy is your source for the latest data and analysis of Maryland's economy and employment numbers.
---
March Madness for Maryland Jobs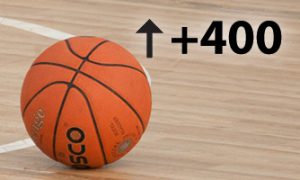 Taking a cue from college basketball, Maryland's employment numbers have entered a period of March Madness. Total nonfarm employment fell by 1,800 from January to February, with January's estimated number of total nonfarm jobs revised downward by 1,100. The national playbook was a bit brighter, as total nonfarm employment increased by 242,000 from January to February, and January's gains in total nonfarm were revised upward by 21,000 jobs. Nevertheless, Maryland unemployment rate of 4.7 percent was below the national rate of 4.9 percent. In addition, Maryland's total nonfarm employment grew by 37,600 jobs from February 2015 to February 2016. Employment in private industries increased by 400 jobs, with January's estimates revised upward by 500 jobs. Year over year, total private employment grew by 40,000 jobs. This month Daraius Irani examines Maryland's employment winners and losers for March's employment report.
Bracket Underdog Upsets
There is always at least one team that upsets everyone's meticulously planned brackets, and Maryland's March employment numbers are no different. The most surprising upset came from the typically lesser performing Manufacturing sector, which added 300 jobs in February and was up by 3,300 jobs compared to one year ago. Other big winners included Education and Health Services—which grew by 5,400 jobs and comprised an increase of 3,200 in Educational Services and an increase of 2,200 in Health Care and Social Assistance—as well as the Retail Trade sector, which grew by 1,300 in February. Federal government employment in Maryland also increased by 1,800 jobs over the month. The state's year-over-year winners include Professional, Scientific, and Technical Services (which grew by 8,800 jobs) and Trade, Transportation, and Utilities (which grew by 7,500 jobs).
Benched for Poor Performance
For every bracket upset, however, there is a team that is knocked out of the running. Though these teams might be out of March Madness, many had decent performance overall. The largest decrease in monthly employment occurred in Professional and Business Services, which fell by 5,200 jobs in February. Employment in Administrative and Support and Waste Management and Remediation Services, a sector that includes temporary workers, decreased by 4,200 from January to February as well. Year over year, this sector lost 4,600 jobs. Leisure and Hospitality lost 2,400 jobs over the month and comprised a loss of 3,200 jobs in Accommodation and Food Services with a little offensive help from an 800-job increase in Arts, Entertainment, and Recreation. Even so, Leisure and Hospitality is up 6,600 jobs over the year.
The Final Four
With some unexpected sector winners and a downward revision of January's numbers, Maryland's February jobs report truly got into the spirit of March Madness. As the economic playoffs continue, hopefully a wide array of industries will continue advancing their employment numbers, and Maryland's employment picture can rally, study the plays of the national trends (and those of away teams, such as Virginia's 12,800-job employment increase over the month and its 96,500-job increase over the year), and rise to the final four.