A unique service we offer at Towson University Continuing & Professional Studies (CPS) is video production. Initially, this may seem like an odd service to provide for a team that specializes in workforce development training. However, video production does fit seamlessly with our other services. Workforce development training is more than simply offering training sessions for employees. It is about equipping a workforce with not only the skills but also the tools they need to provide services to their internal or external clients. Video production assists with these goals by providing an innovative and cost effective way to train or educate people.
Comprehensive Video Production Services
With a professional marketing and video production team, CPS is able to offer guidance and expertise from concept development to dissemination of products. We have created videos for internal university departments, state agencies, and non-profit and private sector organizations. We have produced a spectrum of styles of videos including promotional advertisements, interviews and testimonials, event marketing and coverage, virtual tours, and tutorials and training.
Using Video Production as a Training Tool
One of our largest and most recent clients is the Maryland State Department of Education (MSDE). Over the past few years one of their major initiatives has been early childhood development. To educate stakeholders and to promote these initiatives, CPS developed over 25 videos showcasing the various programs available.
Videos have included educating parents about the significance of family engagement and tools for the home; new social and emotional teaching techniques that have been innovating early childhood classrooms; Judy Center resources available for parents; and credentialing program information that gives access to providers to build upon their training.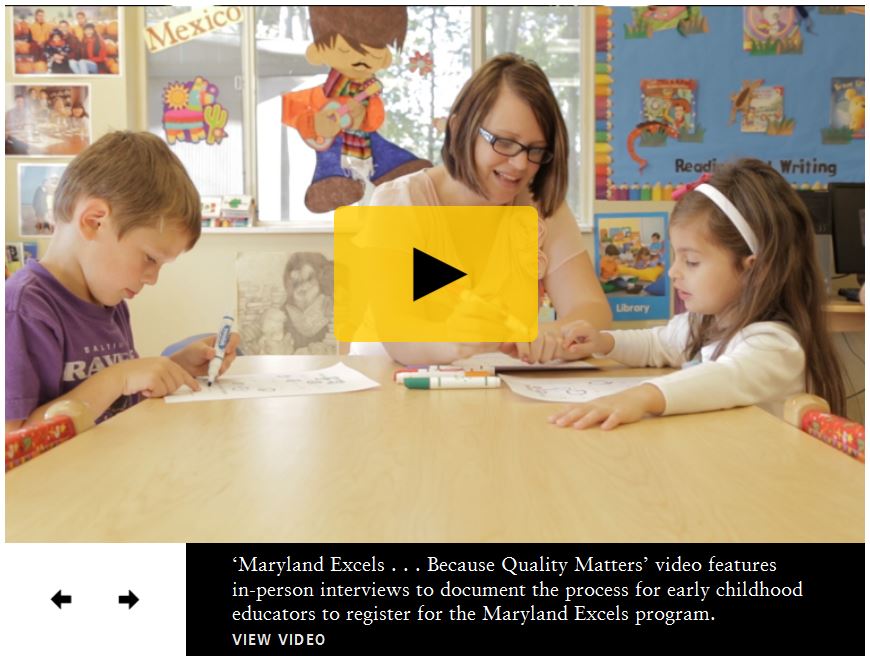 Through the use of our video production services, MSDE has found a new way to expand the educational reach of their programs. These videos help to show the impact of MSDE resources and encourage parents, early childcare providers, and teachers to access programs and trainings available.
This is just one example of how the Towson University Continuing & Professional Studies team develops customized workforce training programs for clients within the government and corporate sector designed to address critical skill gaps.
If you have questions about our video production services, let me know. I would be happy to discuss options with you.